Convictions of drug possession on or before February 25, 2021, can be cleared ("vacated") and removed from your criminal record. Connect with a Blake Attorney to get started. You can also call us at 1-800-414-6064 ext. 218 or email us at blake@opd.wa.gov to ask about your case. We can't provide legal advice, but we can provide information.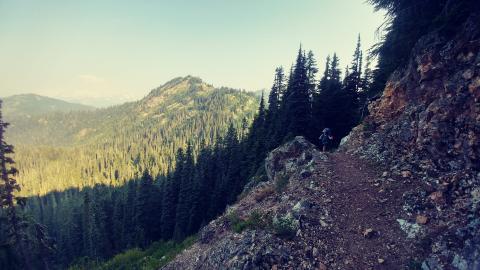 Blake Commutation Orders
If your conviction for drug possession is vacated in court, there is no need to apply for a commutation order.
In response to the Washington Supreme Court's State v. Blake decision, the Governor is "commuting" (pardoning) criminal sentences of people serving Department of Corrections (DOC) Community custody only for Possession of Controlled Substance.
If you answer Yes to all of the following, you may be eligible for a Commutation Order:
Are you currently serving a sentence of community custody, either actively or on warrant status, with the Washington Department of Corrections?
Is your sentence for Possession of Controlled Substance under RCW 69.50.4013(1)?
Is your sentence only for Possession of Controlled Substance, and not combined with sentences for any other offenses?
When a person receives a commutation order, they no longer have to serve their sentence. DOC is instructed to stop supervising the individual, and to stop collecting fees and fines (commonly referred to as legal financial obligations – LFOs). However, the person still has the drug possession conviction on their court record and their criminal history record. Additional steps must be taken to clear those, and seek reimbursement of previously paid LFOs.
To clear your criminal record and seek reimbursement of your legal financial obligations (LFOs), you must pursue a Motion to Vacate in the county of conviction.
If you are not a United States citizen, a commutation order does not change the immigration consequences of your criminal conviction(s).
If you have new or pending charges, the commutation order has no impact on those charges.
To Apply for a Commutation Order, complete the Petition for Commutation [PDF] and return it to us.